Waiting Families
Hope Center serves Christian families by providing affordable domestic infant adoption services. It is our mission to nurture forever families through Christ-centered counseling and adoption services. Hope Center provides each family with:
Home study services which include criminal history and background screenings, adoptive parenting education, and preparation for the adoption journey
Legal representation
Connection to adoption grant and support services while you are awaiting your child
Post-adoption support
Hope Center is honored that you would consider making us a part of your family's journey. To schedule an introduction meeting with one of our staff or to ask additional questions, please contact us at the phone number below.
Annette & Marcelo
Hello, we are Annette and Marcelo! We have been married for 24 years, and time has taught us the real value of True Love and caring. We enjoy doing things together like traveling, hiking, riding our bikes, working out at the gym, and walking our dog, Bella. We really enjoy cooking healthy organic food and working in our garden. In our house we have pear, apple, and peach trees which we enjoy eating, canning, and sharing with our friends and neighbors. We tried for years to start our family but unfortunately after several years of treatments involving many medications and painful procedures, we decided to follow God's plan and seek adoption.
Read More
In our careers in mental health counseling and fitness training, we both have had many opportunities to work with children, and absolutely love that our professions allow us to do so. As a mental health counselor, Annette helps children to improve their self-esteem and social skills as they deal with anxiety, depression, and issues that are unique to adoption. She is a magnet to children wherever she goes! Marcelo is a fitness and sports teacher who specializes in tennis, soccer, and strength training. Marcelo works with children to develop their strength and self-esteem through athletics, often times putting them on the path to earning collegiate scholarships and recognition for their hard work, ability, and success.
As a couple, we have very solid core values that we believe will help us provide love, stability, and security to a child. We are so ready to become parents, as we both work from home and have flexible work schedules that allow us the opportunity to provide individual time, understanding and support.
We truly believe that adoption is the blessing we have been waiting for to fulfil our dream of becoming parents. Our faith in God is our steering wheel, and with God all things are possible… Matthew 19:23
God Bless you
Annette and Marcelo
Brent & Lacy
We are remarkably excited to explore the journey of adoption with you! We are Brent and Lacy a fun-loving couple that have been joyfully married since 2013. We have always dreamed of adoption. After finding out that biological children are not in God's plan for us, we started on the journey to adoption. We know that adoption is a fantastic gift that can also be very scary and life changing, but we know God will guide us and you through the process together whatever your decision may be. We love to make life an adventure, from exploring waterfalls, to cheering on the Nashville Predators, or just getting movie popcorn and taking it home to watch Netflix. Also, we may go to the local coffee shop a little too much. Even though we are both nutritionists by trade you wouldn't know it by the delicious goodies Lacy likes to bake, while Brent has to keep busy training and teaching self-defense to burn off all those delicious calories! Big or small we like to make life exciting, and laughs are abundant in whatever we do. We are delighted to be on this journey with you and overjoyed you have considered us for adoption.
Chris & Gabrielle
Hello! We are Chris and Gabrielle! We married in 2013, moved to our beautiful, dream house in 2016, and absolutely love our life in the country! We are a family who enjoys the outdoors, and love that our 3 children have plenty of room to run around, explore, and play. We also love spending days at the beach, game and movie nights, and going to church with our beautiful family. Chris is a network manager for a telecommunications company and Gabrielle is a stay at home mom. Our home is filled with so much joy and laughter and we are so excited to welcome another child into our family through adoption. God placed adoption on Gabrielle's heart at a very young age, and when we met, we learned it is a desire we both shared. We believe adoption is one of the greatest sacrifices a mother can make for her child, and since starting this journey, we have prayed for you and your baby. Words cannot express how much respect we have for you, and we pray that God gives you wisdom and peace as you are deciding what is best for you and your baby.- Chris & Gabrielle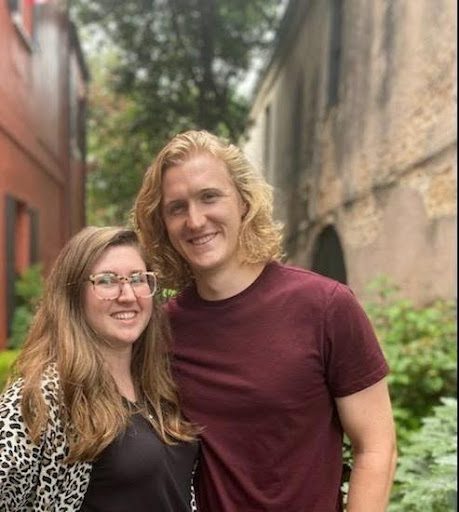 Jessi & Bryce
Hello! We are Jessi and Bryce, and we're excited to tell you a little about who we are. We met at church when we were teenagers, began dating after becoming friends, and we've been together for 8 years now. Jessi's parents have been foster parents since she was young, and that started our path toward adoption. We've been foster parents for the last few years as well, and we're excited to begin the adoption process through Hope! We are goofy and loving, and very much show that love through laughter, play, and quality time. We're laid-back people who spend our free time with friends, going for drives, baking new desserts, watching movies, and having pizza and game nights on Fridays with people we love. We are very close to our families and visit them often, and we have a strong and diverse support system of people who love us and every child that comes into our lives. We parent each child differently based on them as individuals, because they all have different skills, motivations, and needs. We will always honor you and your child's history, and will be a safe and joy-filled place for them to learn and grow. I know a few sentences isn't enough to learn who we are, but thank you for taking the time to read this; we're praying that you feel loved and appreciated through this decision!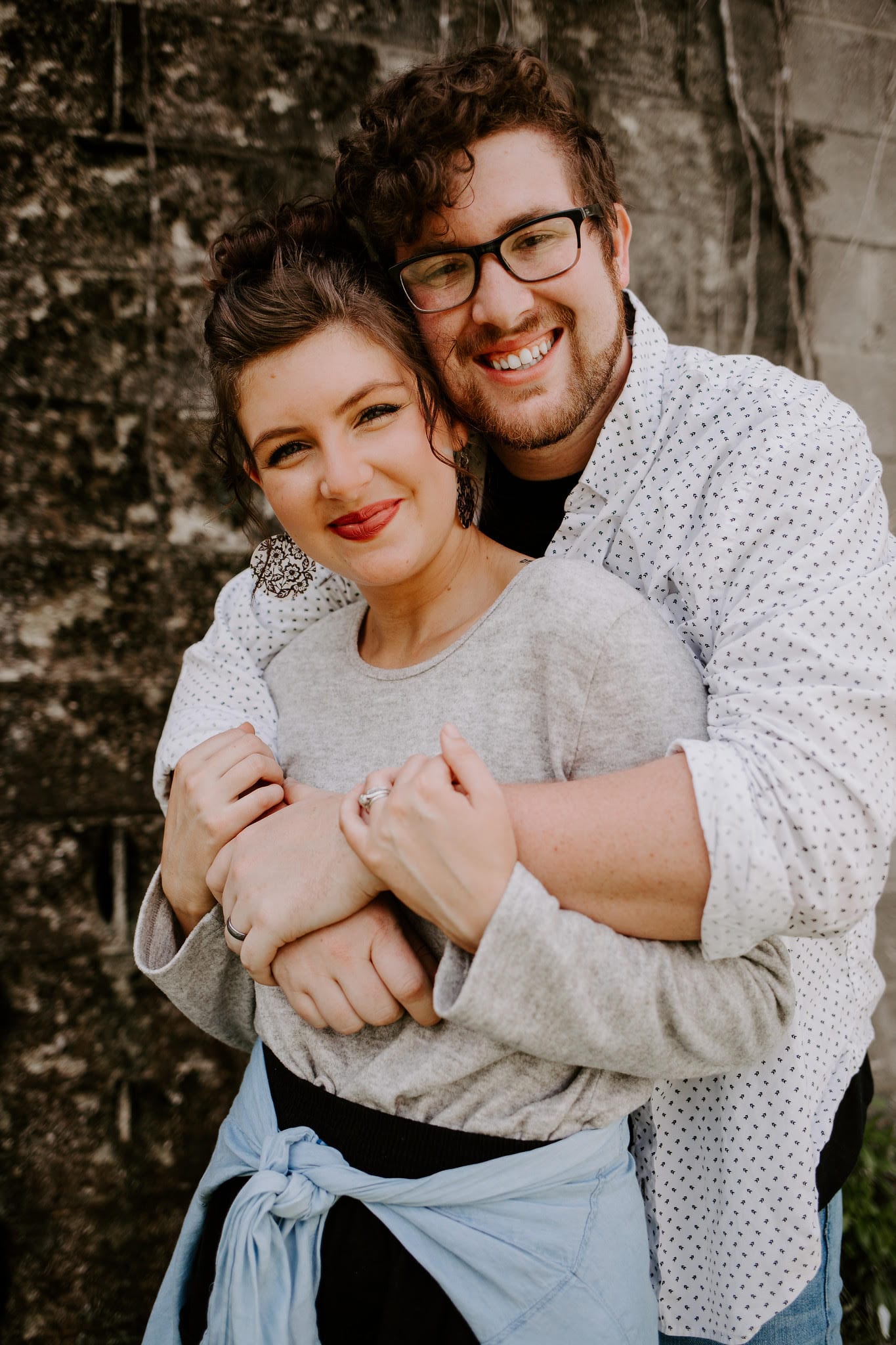 Ethan & Emily
Hi! Thank you so much for choosing adoption. We are so excited to be adding to our family! We both feel that adoption is a perfect reflection of Christ's love and we admire your bravery as a birth mother. As a couple, our favorite activities include being outside, family time, music, and DIY projects! We love breakfast for dinner and Mario Kart, and we love Jesus a whole lot. We have lots of family around that we frequently do board game nights with. They are also excited about us adopting! We are praying for you in this journey and wishing you the best!
Joseph & Kristen
Hello there!  Our names are Joseph and Kristen.  We enjoy spending time outside, going on beach trips, watching any and all sports (especially UT football) and spending time with our families! Thank you so much for considering adoption…. Adoption is VERY special to our family!  Not only are Joseph's brother and sister both adopted, but our 3 year old daughter Lucy is also adopted.  God has truly blessed us, and we are excited to hopefully grow our family again through adoption.  We have so much love and respect for you already because considering adoption is such a selfless act.  We pray that through this process God will give you the strength to make the best decision for you and your baby, whatever decision that may be.   Thank you again for your consideration and God Bless!
Seth & Lachelle
Hi there! We are Seth and Lachelle from Tennessee. We would like to first say thank you for your courageous decision, and that we cannot wait to share our love with you and your baby. This journey of adoption has always been on our hearts even while we were dealing with infertility. Hearing about Hope Center from a client, I knew God was leading us to this path. It has been a blessing already, and we can only imagine the moment we when get to become parents for the first time. We love to do things outdoors like camping, fishing, and playing with our 2 dogs, Lucy & Zeke. Our trips to the Smokey mountains will only be more exciting with a little one to enjoy it with us. Family game nights, Saturday football games, and Sunday dinners will be more special to us to share with a beloved child. Both of our families are over the moon to be welcoming a child, as we are too! Thank you, from the bottom of our hearts, for your gracious and brave decision to choose life for your blessed baby!
Steve & Stephanie
Hello! We are Steve and Stephanie. While we were dating, we discovered that each of us had a desire to adopt, and we believe that now is the time God has for us to start our family through adoption. Steve is a professor and Stephanie is a pharmacist. We enjoy traveling, yoga, playing with our dogs, and walking around our neighborhood. In our home, we laugh every day, see the glass half full, and count our blessings. We believe your child is special and has a purpose in life. We hope that you feel special and loved during this pregnancy. We are praying for you as you decide what is best for you and your child.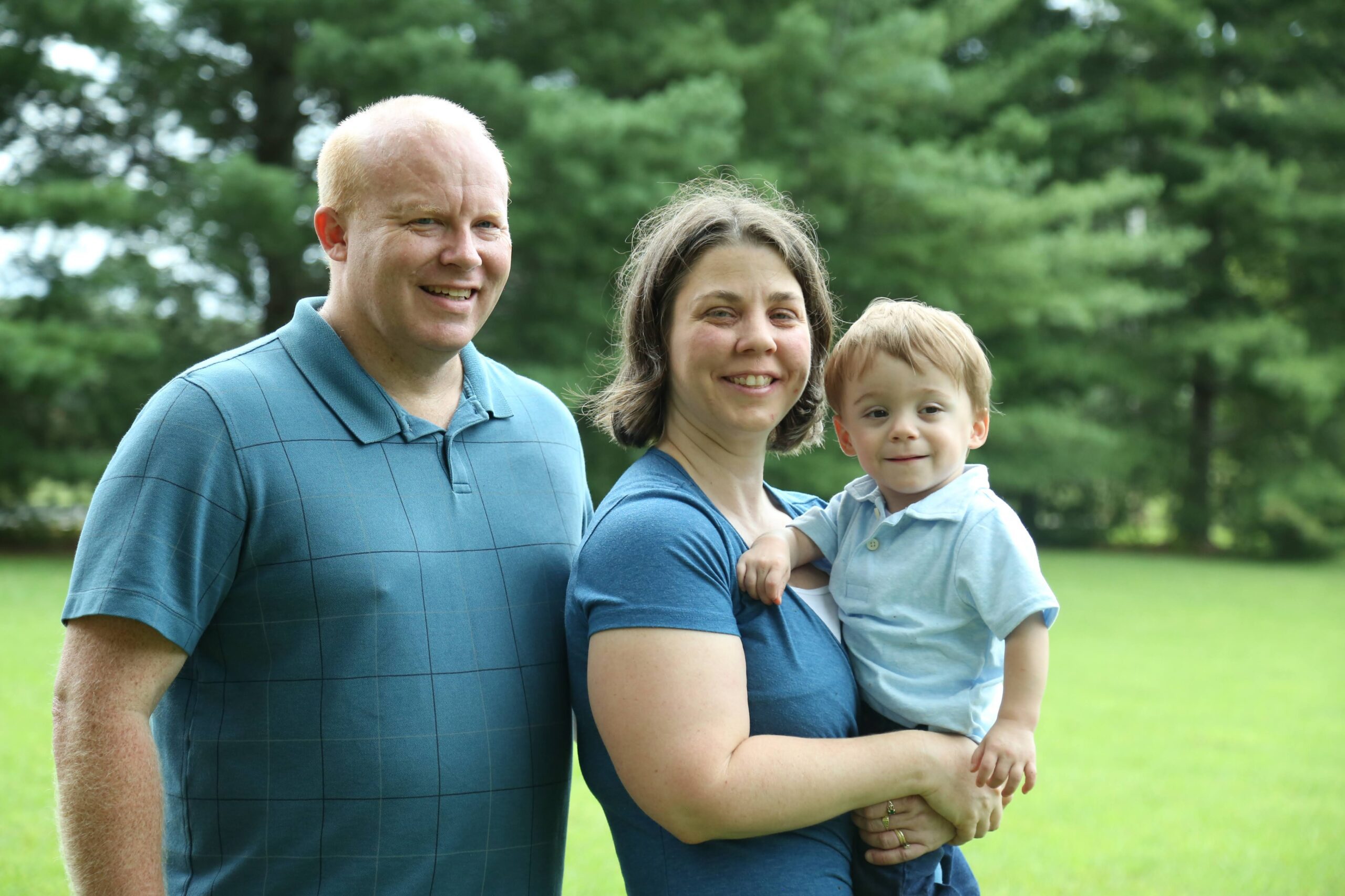 Tim and Heather
Hello! We are Tim and Heather! We are a Christian couple who has been married for 9 years. In 2018, we began our adoption journey with the hope of growing our family. In 2020, our adoption hopes were fulfilled with the blessing of our son Jonathon! Our adoption experience was so great and positive, that we would like to continue to grow our family with a sibling for Jonathon. As a family, we enjoy spending time outdoors, weekend getaways, time with family, Tennessee Football, and serving our community through our local church. Having adopted our son, we hold with great admiration, your decision for choosing adoption for your child. We know your decision is a difficult one to make, and trust that God will bless you for your choice. We want you to know that we look forward to sharing our love with your child, and would be honored by your choosing our family to do so.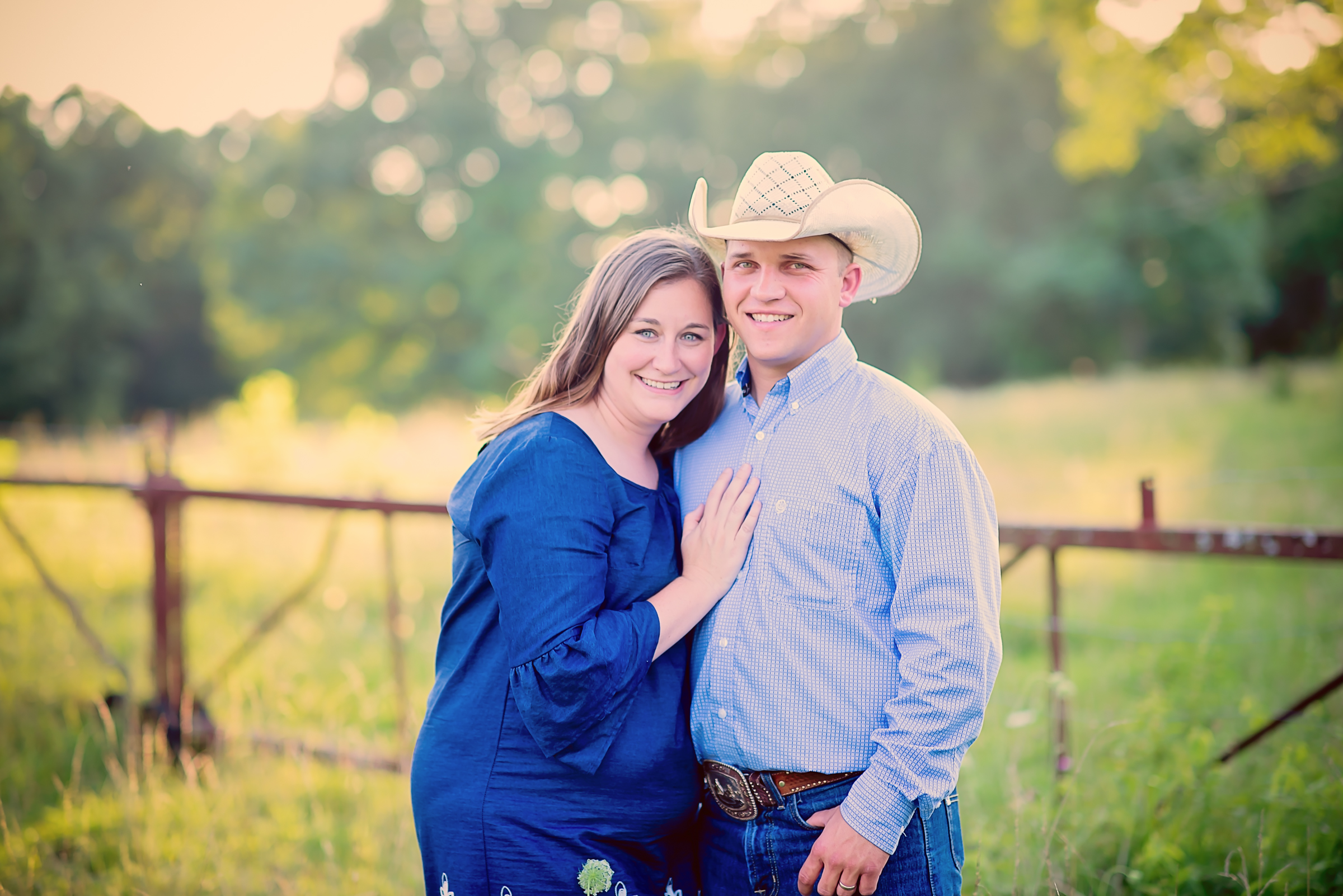 Ashton and Russell
Welcome! We are Russell and Ashton. We would first like to thank you for being here. We know it shows true dedication and bravery as a birthmother for you to even be reading this. We are honored. Russell is a boilermaker, who enjoys training cattle dogs, auctioneering, and team roping. Ashton is a middle school agriculture teacher, who loves her students, and photography. We have been married for 11 years, and have 2 children who are 8 and 4. We are a farm family, and enjoy spending time with each other on our farm. When we are not farming, you may find us with extended family, at church, participating in JR. Rodeos with our children,camping or horseback riding. As Christians, we feel it is very important to put the Lord first in all that we do. Raising our children is no exception to that. We very strongly lean on Him for our parenting needs, and decisions. After several miscarriages, we feel the Lord has led us to choose adoption, and know that he has special things in store for our family. We are so excited to see His plan carried out.